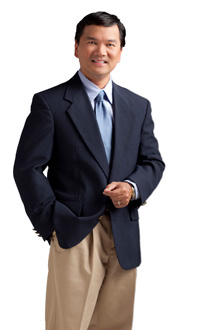 Edwin Pereyra has been a CPA since 1990 and has more than 23 years of experience in public accounting and private industry.
As a graduate of the University of NV, Reno, he has lived in the Reno-Lake Tahoe area since 1979.
He is a member of the American Institute of Certified Public Accountants and served as President of the Nevada Society of CPAs – Reno Chapter.
Edwin's previous experience includes years with the public accounting firms of Ernst & Young and Grant Thornton. During that time, he worked with various clients in the financial institutions, gaming, manufacturing, health care and personal service industries, among others.
He has spent over 12 years in industry as Controller of NML Insurance Company and Controller/Treasurer of Media West Affiliated Companies. Media West is a division of Gannett Co., Inc., which owns USA Today and the Reno Gazette-Journal, among others.
In addition, Edwin is a 1996 graduate of the Leadership Reno-Sparks program of the Greater Reno-Sparks Chamber of Commerce. His past and current affiliations include UNR College of Business Administration Alumni Association, Truckee Meadows Tomorrow, Institute of Management Accountants and the Association for Financial Professionals of Northern Nevada where he also served as President. During his years of service in many of these organizations' Boards, he also filled the role of Treasurer.